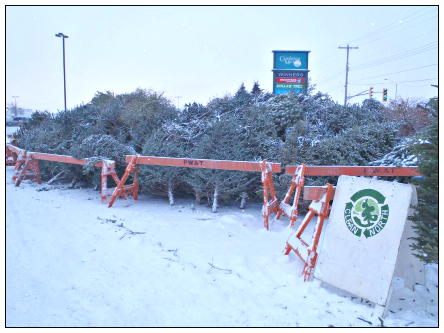 That jolly old elf known as Santa Claus is not only the world's most generous man; he's also committed to making Christmas a greener operation.
Word from the North Pole is he wants all residents of Sault Ste. Marie to recycle their Christmas trees into garden mulch. Fortunately for all of us, Clean North's annual Christmas tree recycling event is now underway in the parking lot of the Cambrian Mall in Sault Ste Marie!
Over the past 20+ years, Clean North's Christmas tree recycling program has helped keep thousands of trees out of the Sault Ste. Marie landfill.
This year we are also collecting styrofoam and corrugated cardboard for recycling as well as clean towels and blankets for the Humane Society and used books for the Friends of the Library.
The depot is receiving material though Saturday January 10, 2015. Clean North volunteers are on-site daily in the afternoon, but material can be dropped off any time of the day.
Tree Chipping takes place Sunday at 8 a.m. and mulch will be available at 10:30 a.m.
Please note that the City does NOT pick up Christmas trees at the curb.